Exceptional service is our promise. Our mission is to become the preeminent provider of superior heating and air conditioning service in Yorba Linda, Corona, Chino Hills, Rancho Santa Margarita, and the surrounding cities. To accomplish this goal, we're committed to doing whatever it takes to ensure your absolute satisfaction; that is why we've put it in writing.
Service Same Day or You Don't Pay
If for some reason we cannot service your non-operational heating and air conditioning system within 24 hours, your visit is FREE! Yes, we mean free as in no charge, no fee, no cost, no catch! Repair and replacement costs still apply, only the service call/diagnostic is waived.
Terms and Conditions

This guarantee applies so long as:
1) We were unable to schedule a visit within 24 hours of the time you scheduled a service call
2) ONLY THE SEVICE CALL AND DIAGNOSTIC FEE's ARE WAIVED, all equipment repairs and replacement costs still apply at standard price
3) Only applies for residential service where the home is occupied by the owner, does not apply to tenant occupied/rental properties
4) The customer makes mention of this guarantee while the technician is on site
5) The equipment is installed in a residential application and used solely for the purpose of heating or cooling a residential dwelling
6) Original owner only, this guarantee is not transferable
7) Other exclusions.
Please contact us for additional details.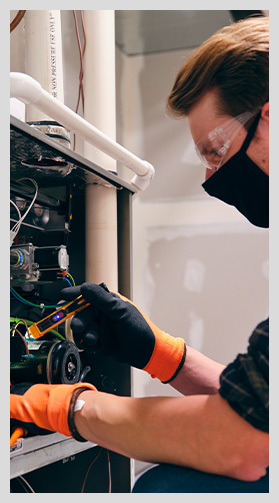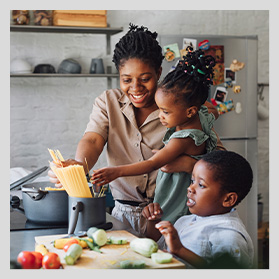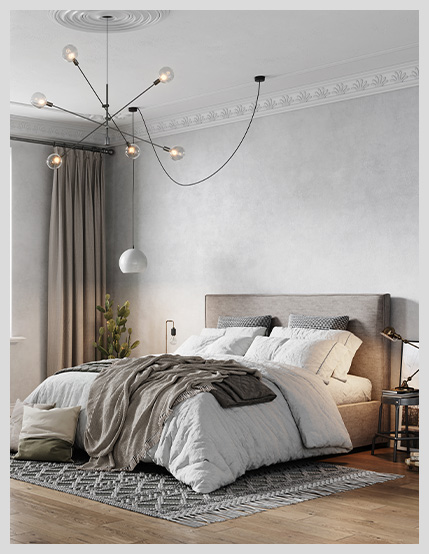 Anyone can make something cheaper by cutting corners and pricing it for less. So, it's important to know what is and is not included in any heating and cooling system you choose for your home. Air Care promises you that you cannot find a license contractor with drug free employees to provide you a comparable installation and with all 10 written company warranties for less… or we'll refund you the difference plus $50.00. All we ask is the comparison is a published "apples to apples" comparison listing all company warranties and indicating they are a drug-free company.
Fix- it-right Guarantee
Our HVAC Technicians are trained on the most sophisticated diagnostic techniques the HVAC industry has to offer. This gives us the confidence to credit you back 100% of the money spent on repairs if our initial diagnostic is incorrect. Plainly stated, if you act on all of our recommendations and your unit still doesn't work we will credit the amount spent on repairs towards the new repairs or new equipment. The only condition is that the malfunction not be caused by gross negligence on the part of the homeowner and/or tenant, and we can only credit repairs required to treat the original cause of failure. New or pre-existing issues are subject to standard rates.
Cleanliness Guarantee
We understand that your home is your palace and we will treat it with the courtesy, respect, and care it deserves. Our technicians will leave your home cleaner than they found it, we guarantee it or your call is free*. It's just part of the Air Care difference, and one of the many reasons we are the preeminent provider of superior residential heating and air conditioning services in all of Orange County and the Inland Empire.
100% Satisfaction Guarantee
Our goal is to leave your home only after we have superseded all of your expectations and ensured your heating and cooling system is running to your satisfaction. If for some reason we fail to meet or exceed your expectations we will return at no cost to you and ensure all your heating and air conditioning needs are met, within reason (i.e. we once had a customer who wanted us to place a dead rat in the duct system of their home to get rid of their roommate). While we strive for 100% customer satisfaction, we won't brake laws or jeopardize our integrity.
Efficiency Promise
We are so convinced you will be thrilled by our amazing service that we will give you SIX MONTHS to see how much better your heating and air conditioning system operates. If your system does not operate more efficiently we will give you your money back. This is Better Than Risk FREE, because you still have all the services you received.

We recognize that not every manufactured piece of heating and cooling equipment is 100% perfect, 100% of the time. Since our customers should expect to receive 100% of the heating and cooling value they've invested in, we offer a "No Lemons" guarantee with our high-efficiency systems. Simply stated, as long as you invest in and keep your Home Service Agreement continuous, if your compressor in your air conditioner fails twice in the first five years, we will install a complete and new outside unit. If the heat exchanger in your furnace fails in the first ten years, we will install a new furnace. If you've ever bought a "lemon" before, you'll truly appreciate our commitment to your long-term satisfaction.
Etiquette Guarantee
Our installation technicians are the best in skill, attitude, and workmanship, bar none. They will care for your home and complete the job with speed and precision. They wear booties (floor savers), clean up when they are finished and take personal responsibility for your satisfaction. They will not smoke or swear in your home and they are polite and courteous. If our technicians fail to meet these first-class standards we will extend your current Home Service Agreement, or set you up with a new ESA, for an additional 6 months at no charge to you. All we ask is that you notify the office of your dissatisfaction prior to the installation crew leaving your home.
Air Care Installation Warranty
All of our installations are backed up by our Warranty to give you years of protection long after your system has been installed. Our warranty is fully transferable to the new owner if the property is sold and includes product replacement if we cannot repair your unit. A typical heating or cooling equipment warranty will cover parts that fail due to possible manufacturing problems. Manufacturer warranties usually do not cover:
Labor to repair/replace the equipment
Deficiencies/failures related to poor installation
Ductwork design or repairs
Any part not associated with the equipment itself (i.e. power cables)
With every installation of an air conditioner, furnace, heat pump, or coil you will receive our comprehensive Air Care Warranty. Our warranty covers parts, labor, shipping, and anything else related the repair or replacement of a unit, or component, that is deficient. For each heat wave, cold snap, and everything in between, you can count on us to be there to fix it within 48 hours, at no charge to you.