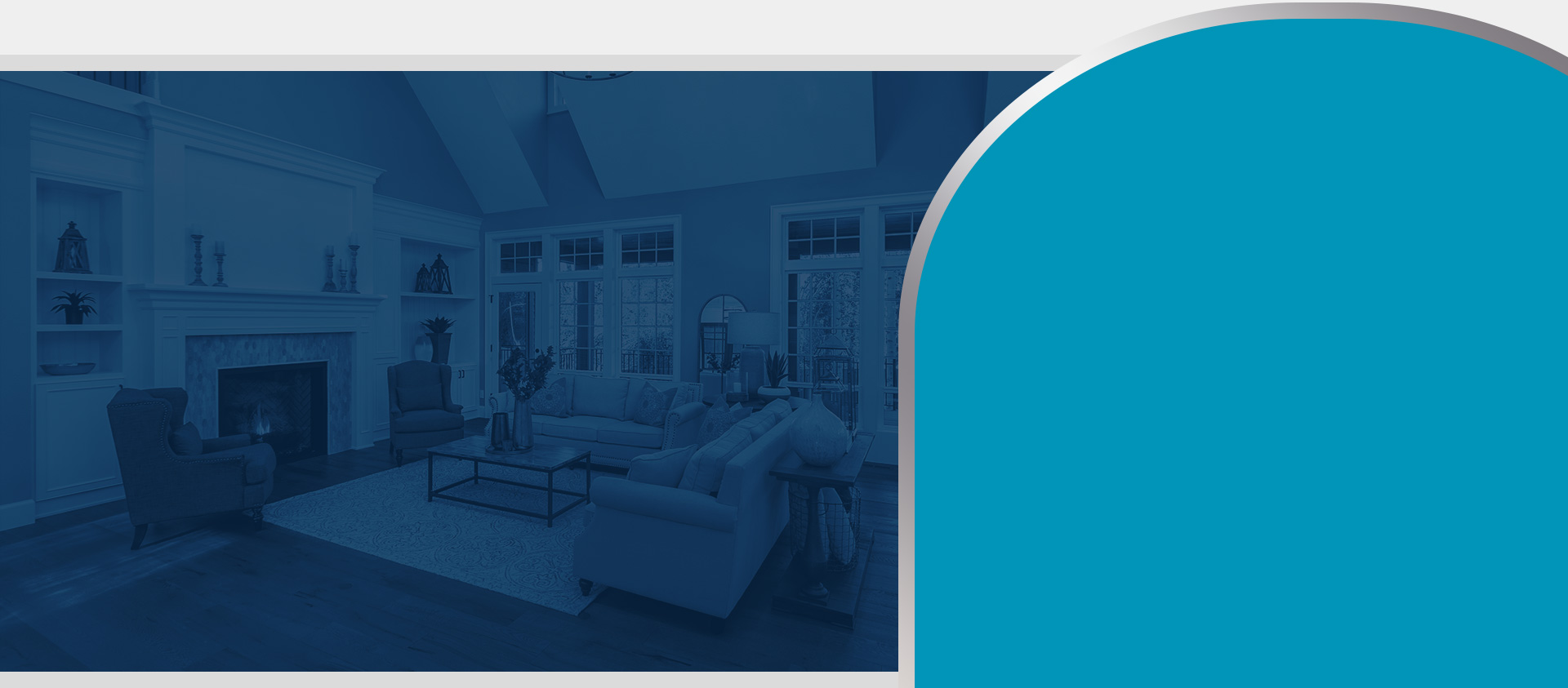 Furnace Replacement by Air Care
Furnace and boiler systems older than 15 years have efficiencies in the range of 56% to 70%, whereas modern heating systems have a minimum efficiency rating of 80% and can perform at an efficiency rating of up to 98%. Utilizing nearly all the fuel to heat your home, a modern high-efficiency heating system can often cut your energy costs and your furnace's pollution output in half. Upgrading a furnace in an average Chino Hills, Corona, Rancho Santa Margarita, or Yorba Linda home, from 56% to 90% efficiency will reduce carbon dioxide emissions by an average of 1.5 tons for each year of use.
Heater Replacement Services
When choosing to replace your furnace through Air Care, you can rest assured you have the industry's most competent HVAC installation professionals installing your heater. Our technicians are trained and highly specialized experts in the replacement of heating units. What's more, they will leave your home cleaner than when they arrived. If you're in Chino Hills, Corona, Rancho Santa Margarita, Yorba Linda or the surrounding area, call us now for your free, no obligation in-home consultation.
High-Efficiency Heating System Estimated Savings
You can estimate the annual savings from replacing your furnace with a modern high-efficiency unit by using the table on this page. The following chart compares fuel consumption for heating systems of equal capacity. However, most older systems installed in Chino Hills, Corona, Rancho Santa Margarita, and Yorba Linda are oversized for the home and will be especially oversized if you significantly improve the energy efficiency of your home. Consequently, your actual savings in upgrading to a modern high-efficiency furnace could be much higher.
The efficiency of a gas fed furnace is measured in AFUE (Annual Fuel Utilization Efficiency); the higher the AFUE rating, the greater the efficiency of the unit.
AFUE is represented as a percentage of fuel converted to heat energy. For example, a furnace with an 80% efficiency rating converts 80% of the gas introduced into heating energy and the remaining 20% escapes up the flue pipe. That means for every dollar you spend to heat your home, 20 cents go towards hurting the environment instead of heating your home.
The table below shows how much you could save for every $100 you spend on heating your home by switching your old furnace to a high-efficiency model. If you replace a 60% AFUE furnace with a super-efficient 90% AFUE furnace, you stand to save $33.33 for every $100 you spend on heating on your home.
Want to know how much you could save by upgrading you furnace to a high-efficiency unit? Find your last year's heating bills and do the math, as the old adage goes, numbers don't lie. You may find that the savings from replacing your old, inefficient, furnace might pay for a new one.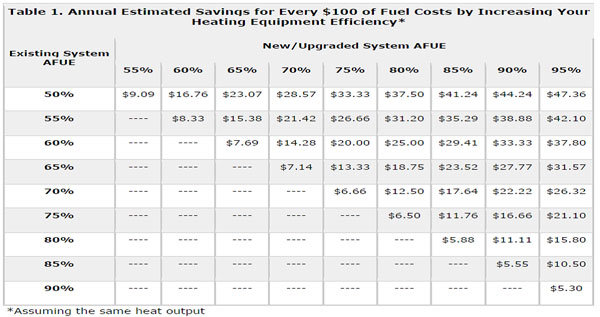 * Data provided by Colorado Sate University. Numbers based on national average.
The Air Care Difference
Heating systems are vital to comfort and productivity during the bone chilling winter months of Chino Hills, Corona, Rancho Sana Margarita, Yorba Linda, and the surrounding cities. We are all too familiar with the agony of going without a functioning heating system during the winter that is why we make it a priority to replace your furnace as quickly as we can without ever compromising the quality of our installation.
Air Care has the skill - and the dedication - to get the job done right and have your home back to normal in no time. Air Care Heating and Air Conditioning is duly licensed, bonded and insured to perform heating repairs, HVAC equipment sales, furnace installation, and maintenance for all brands of equipment. When you schedule an appointment with us, you will be getting the highest level of skilled furnace/heating repair service the HVAC industry has to offer.
When is it Time to Replace Your Heating System?
Certain telltale signs indicate it's time to consider replacing heating and cooling equipment. It may be time to consider replacing your HVAC equipment if:
Your heating system is more than ten years old.
Consider replacing your furnace with a unit that is ENERGY STAR certified. Installed correctly, these high-efficiency heaters can save up to 50 percent on heating costs.
Your heating equipment needs frequent repairs.
Like any mechanical instrument, with time and usage, your unit begins to wear out. Eventually, it will get to a point where the cost of the repairs outweighs the cost of purchasing a new furnace.
Your heating costs are going up.
Without regular maintenance, a furnace loses about 5% of its original efficiency for each year of operation. You may be spending more in inefficient operation than it would cost to replace your heater.
There are significant differences in temperatures throughout your home.
This is one of the most common complaints from homeowners. Improper equipment operation, inappropriately sized furnace, duct problems or inadequate insulation could be the cause.
High or low levels of humidity in your home.
Poor equipment operation, inadequate equipment, and leaky ductwork can cause the air to be too humid during the summer or too dry in the winter.
Your home has excessive dust and funky odors.
Leaky ducts can pull foul air from attics, crawl spaces, and basements and distribute them throughout your home. Sealing your ducts may be the solution.
Your furnace is noisy.
Many factors affect your heating systems sound level ranging from an undersized air distribution system to worn mechanical components.
Complimentary Heater Replacement In-Home Consultation
If your furnace is running inefficiently, or if you're spending too much money on repairs, it may be time to replace it; and one call to QC is all it takes to get the ball rolling. Winters in Chino Hills, Rancho Santa Margarita, Corona, Yorba Linda, and the surrounding areas can be harsh, and without an efficient heating system you may find yourself shivering from the cold and from the frustration of not getting it replaced sooner. So don't wait for the mercury to start dropping, by then it could be too late. Call us now and one of our skilled HVAC technicians will be happy to sit down with you and your family to discuss your needs and help you find the right heating system for your budget. We take pride in our ability to satisfy our clients with find options that are affordable and of the highest quality!
Unsurpassed Furnace Installation Warranty
All of our furnace installations are backed up by our Air Care Warranty to give you years of protection and peace of mind long after your heating system has been installed. Our warranty is fully transferable to the new owner if the property is sold and includes product replacement if we cannot repair your unit. A typical heating or cooling equipment warranty will cover parts that fail due to possible manufacturing problems.
Manufacturer warranties usually do not cover:
Labor to repair/replace the equipment
Deficiencies/failures related to poor installation
Ductwork design or repairs
Any part not associated with the equipment itself (i.e. power cables)
With every installation of an air conditioner, furnace, heat pump, or coil you will receive our comprehensive Expert Care Warranty. Our warranty covers parts, labor, shipping, and anything else related the repair or replacement of a unit or component that is deficient. For each heat wave, cold snap, and everything in between, you can count on us to be there to fix it within 48 hours, at no charge to you.
Compliance with State and Local Building Codes
Air Care ensures all HVAC equipment is installed in accordance with local and state building codes. Typical furnace and air conditioning installations in cities like Chino Hills, Corona, Rancho Santa Margarita, and Yorba Linda may require building permits. For the installation or replacement of an air conditioner, some cities also require a HERS rater evaluation/inspection. You may contact your city's building department for additional details.
Also, be prepared for an inspection. A building inspector will perform a full evaluation of any installation to ensure that:
The system complies with all applicable state and county or city codes
The work specified under the permit has been performed properly
Required compliance documents have been submitted
Same-Day Services Available Get comfort fast with our fast, experienced team.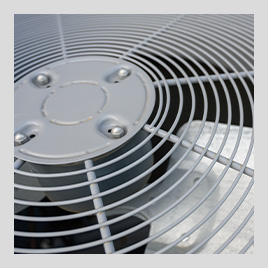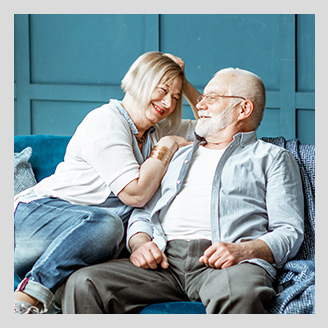 "I'd be happy to use them again."

- Gaylord

"This company is amazing"

- Mason W.

"Thank you for making this a seamless process for it being my first time ever going through this."

- Jessica S.
Air Care is Here to Help
Choosing to replace a heating system or furnace might seem like a daunting, expensive, time consuming, nerve wracking task; but it doesn't have to be. If you reside in Chino Hills, Corona, Rancho Santa Margarita, Yorba Linda, or the surrounding areas, we can help you determine which heating and air conditioning system is best for you with our FREE In-home consultation.
Call us today to have one of our skilled HVAC technicians sit down with you and your family to discuss your heating needs and help you find the system that is best for your budget and your home. We take pride in working hard to ensure affordability, a quality installation, and complete customer satisfaction.